CCRMM owns the exclusive logistics channels and managing team. The channels covering ocean liner, railroad and trucking.

In 2012, CCRMM Kezuohouqi Branch set up inland transit station at Ganqika for sea-land transporation and sea-rail transportation. At the end of March 2013, the company realized container shipment by railway at Ganqika railway station and cooperated with land transporation agencies, which enables the fast and convenient transporation and traceable location of the products.

Currently, CCRMM owns the exclusive logistics transit station, dock, train, vehicle transporation team and loading platform, which makes a vast network of transporation. In the fufure, CCRMM will improve the logistics services and provide all-round and more cost-saving services to our clients.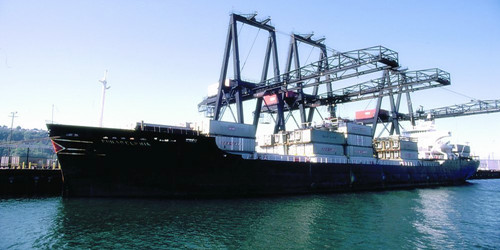 PACKAGING SERVICE





Up to now, CCRMM can provide different kinds of packaging services to our customers. It can be made in accordance with customer's requirements. The usual packagings available are 25KG, 1,000KG or1,500KG in plastic woven bags.